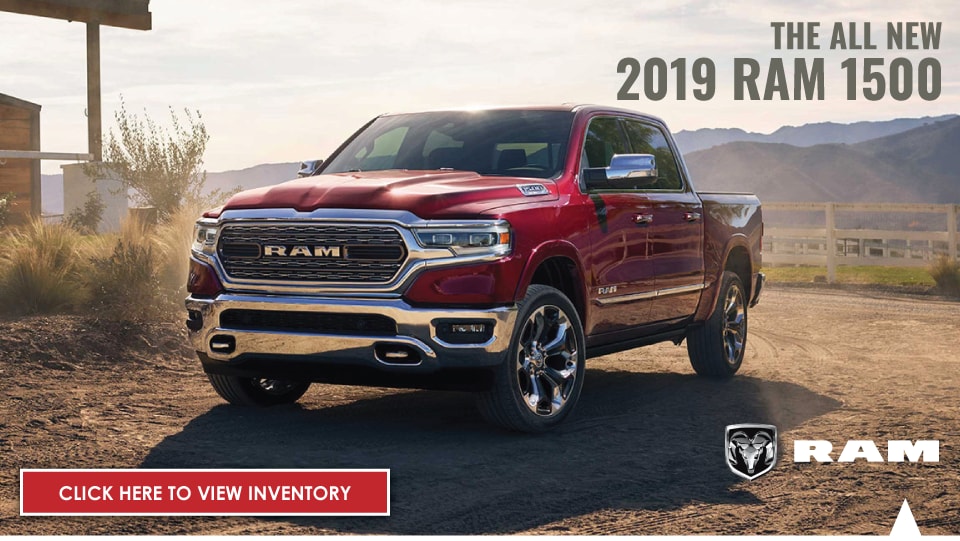 The all-new Ram 1500 was built so you can serve something greater than yourself - your responsibilities, your passions, and your challenges. We put heart, soul, and passion engineered into every detail of the new Ram 1500 so you can keep your word to everyone who depends on you. This truck is built to serve.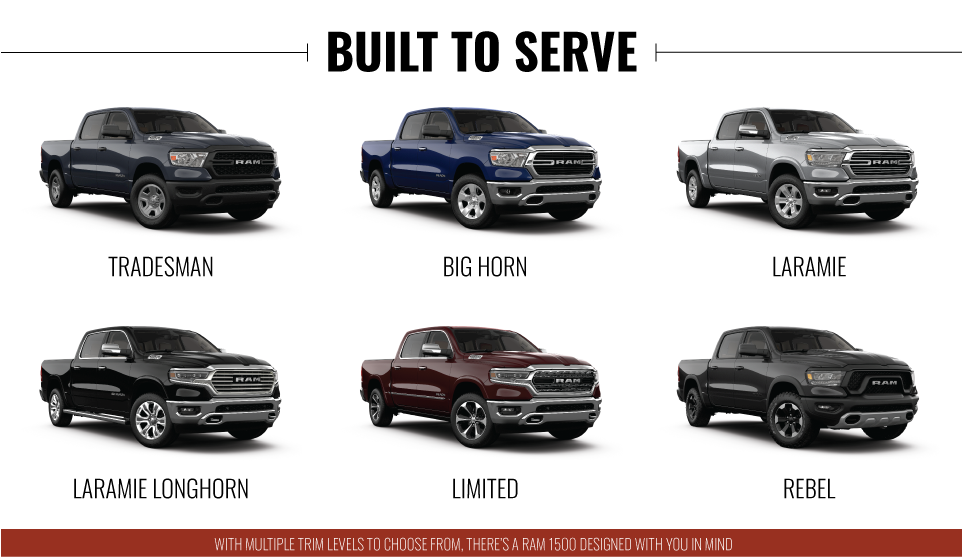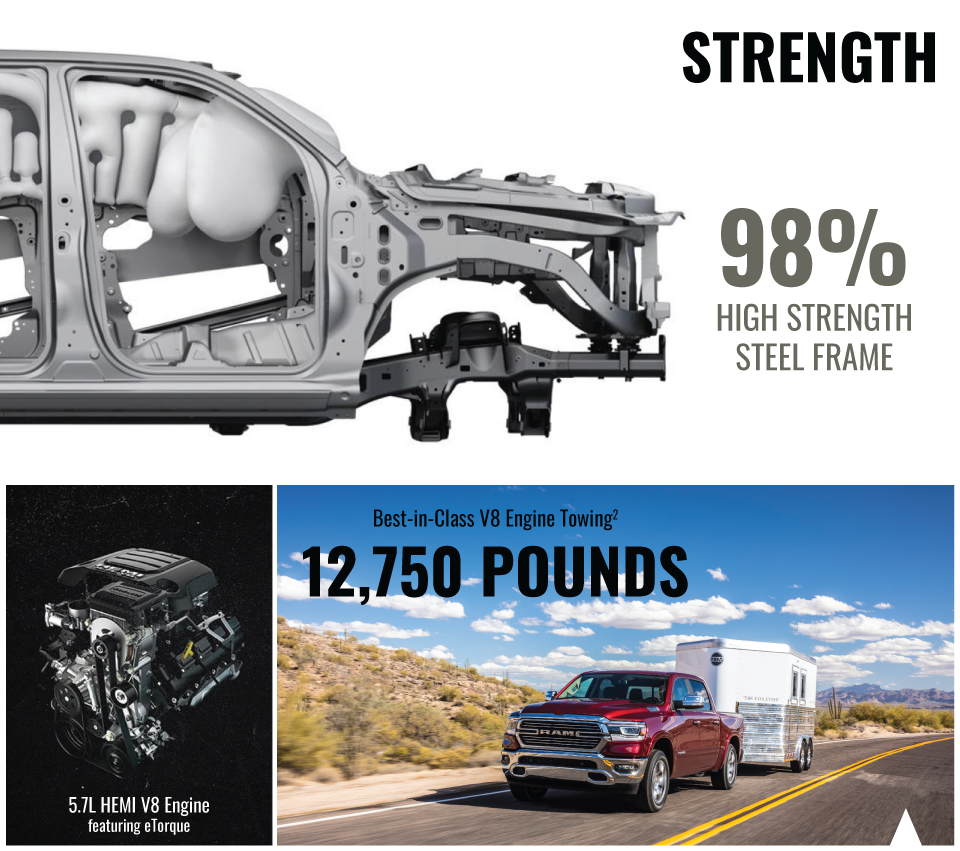 The 2019 Ram 1500 has been redesigned from the ground up, but it still retains the same strength you've come to expect from a Ram truck. Utilizing a high strength steel frame, the 2019 Ram 1500 boasts a monstrous 2,300lb payload capacity. Coupled with the available Class-Exclusive(1) Active Level Four Corner Air Suspension with automatic load leveling, you can tow and haul with confidence.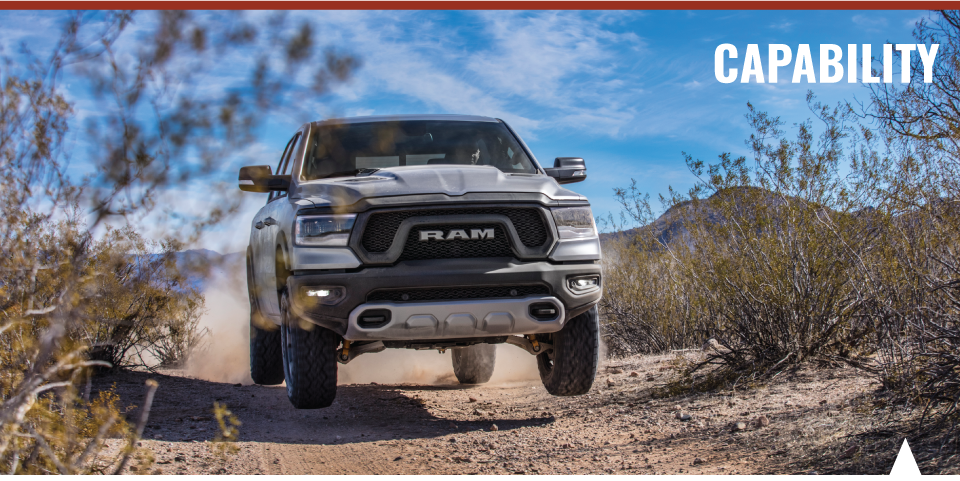 Go places you never thought possible with the 2019 Ram 1500. Where you're going, you don't need roads. With the updated Ram 1500 Rebel® and the 4x4 Off-Road Package available on all 4x4 models (standard on Rebel), you're more than ready for any off-road adventures. With improved aerodynamics and active-grill shutters, you can go even further knowing this beast of a truck is as efficient as possible.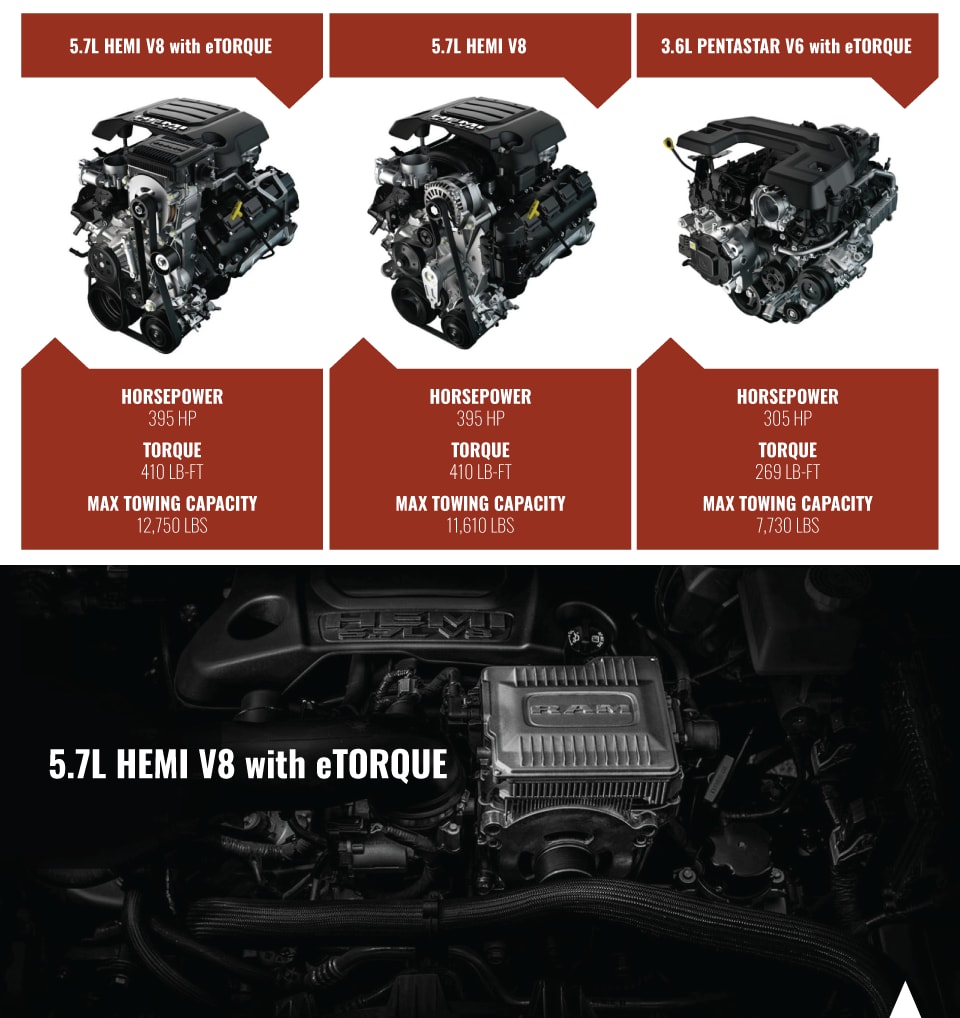 The revolutionary eTorque mild hybrid system replaces the traditional alternator on the engine with a 48-volt battery-powered, belt-driven motor generator that improves performance, efficiency, payload, towing capabilities and drivability.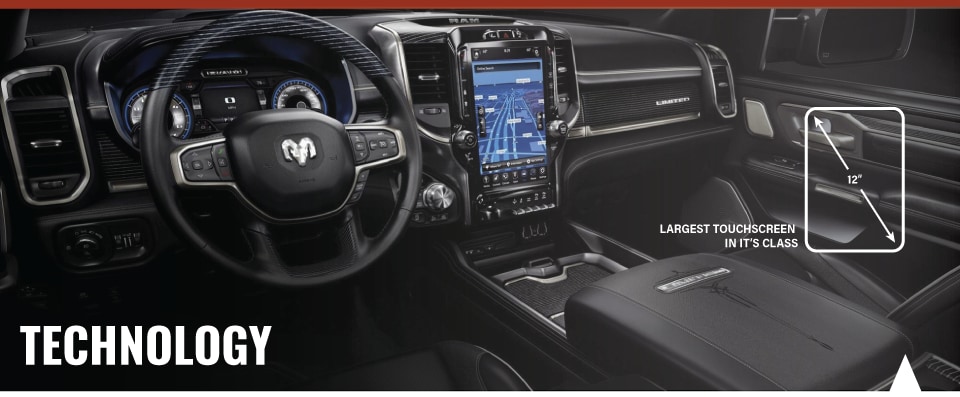 The 2019 Ram 1500 sports one of the most technologically advanced interiors in any pickup(2). With the newly designed 12-inch touchscreen and UCONNECT 12.0, state-of-the-art tech and device connectivity, you'll enjoy a driving experience unlike any other. Beyond the obvious technology upgrades, premium leather appointments can be found throughout the cabin. The 2019 Ram 1500 has 58% more leather than Ford or Chevrolet(3).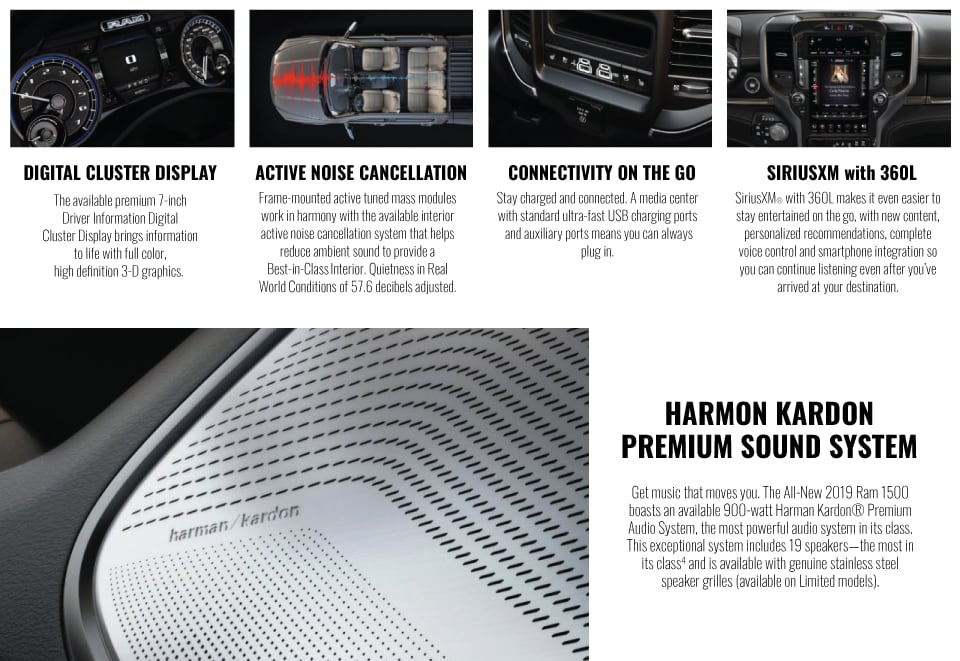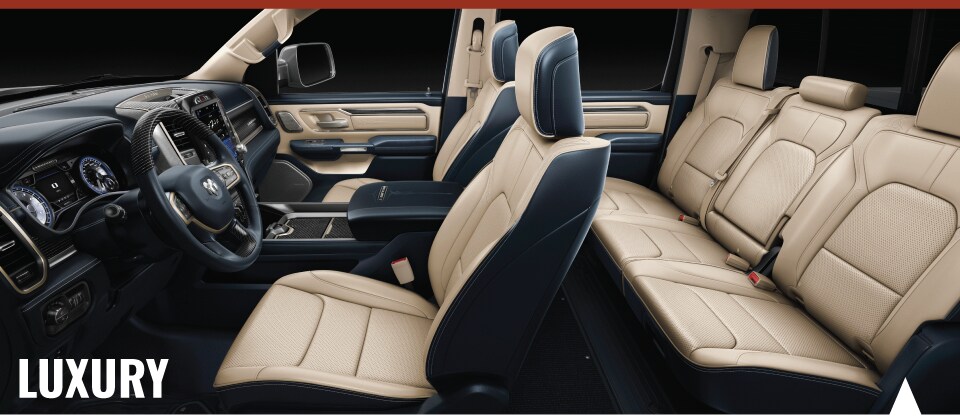 The All-New 2019 Ram 1500 features our most spacious interior yet. It's l
ighter, longer, and wider, including an overall crew cab length increase of four inches.
 Each model comes with its own set of distinctive colors, premium materials and interior details. Explore the possibilities. Marvel at the attention to detail. Customize as you see fit. Discover the right cabin for you.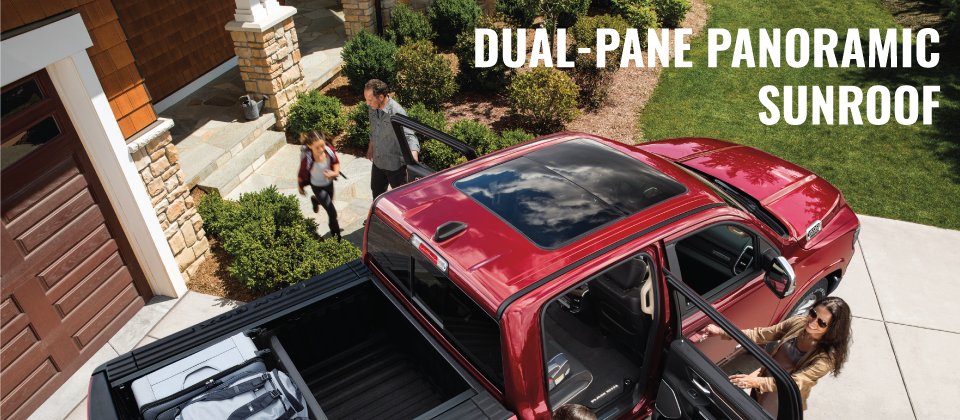 Passengers enjoy Class-Exclusive features like a rear seat fold-down center console, available reclining rear seats with eight degrees of slide recline and rear seat ventilation, as well as 45.1 inches of rear legroom.